SAT® Prep with SupertutorTV
SupertutorTV Self-Paced SAT® & Digital SAT® Course

Learn the secrets that have helped Brooke's students earn up to a 1600!
Resources to help you understand your mistakes, analyze your performance on practice tests (yes even Bluebook official tests!), and formulate a personalized action plan.
Our users have scored up to the 99th percentile on the test! Our private students using the course alongside tutoring have scored up to 1600 and achieved National Merit Scholarship Award status!
Practice that Models Test Day
The only online self paced course includes 1000+ practice questions  in the same format as the test:
Includes a free copy of the Official SAT® Study Guide*, so you can track your progress on real tests.
Maximizes engagement with videos that include both a face and handwritten work.
Our 20 million+ views on YouTube are proof that people love our content!
Created by a professional TV and documentary producer.
*The Best SAT Prep Course Ever covers the paper-based SAT offered in the US on national test dates through December 2, 2023. Our Digital SAT® Self Paced Online Course is coming soon!* For now, get started with our awesome self-paced courses for the SAT® & ACT®. SAT course purchasers on or after May 2, 2023 can switch for FREE to the Digital SAT course once it's available for the duration of their subscription. All current subscribers will automatically be eligible for the new Digital course after the final paper SAT administration in December 2023.
*Release date not guaranteed; initial release may be a Beta version with fewer practice tests or exercises than our full version. Digital course may include a lower quantity of video or other prep materials.
Your On-Demand SAT® Coach!
Many self-paced courses are designed by high scorers, but ours was designed by a great tutor and video/engagement expert.
Perfect SAT® Tutor! Brooke has coached a student to a perfect score on the current version of the SAT®.
As you would with a private tutor, you'll do tests and practice the same way you test (paper for ACT® / online for digital SAT®), review just the questions you missed, and target of additional lessons and drills to follow up on your personal weaknesses.
Brooke has scored perfectly on the SAT® as an adult.
Stanford BA with Honors, USC MFA in Cinematic Arts
19+ Years One-on-One Tutoring Experience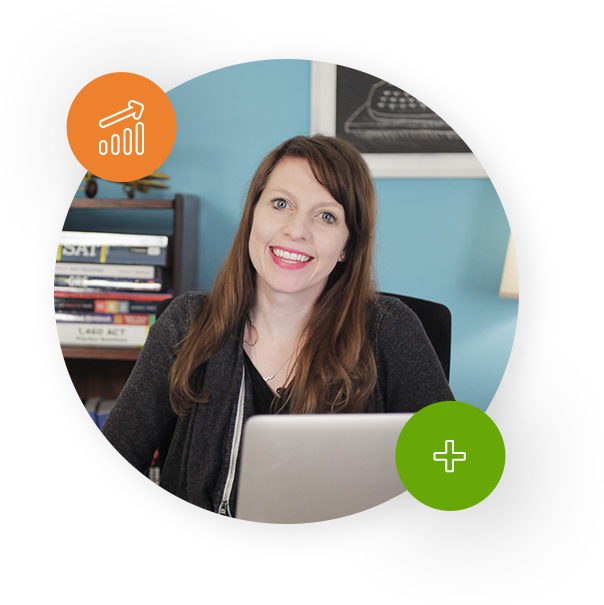 ""I've crammed the whole course in less than 2 months, which helped me get a 320 point increase in my SAT score. I've gone from a 1210 in October 2019 to a 1530 in December 2019. Amazing videos and explanations."


"I've been watching your videos ever since I've been a Freshman in high school. Now as a senior I've watched many hours of your videos. There's been so much I've learned from your videos and I wouldn't be in the situation to have the colleges to pick from if it weren't from your videos. With the help of your SAT prep I got a 780 on the math and a 620 on the reading section. From my perspective you are definitely deserving of a big thank you and I hope the message gets across to you. Thanks!!!!!"
It's not just another "online course" – it's an algorithm-powered course that targets your weaknesses based on test performance.
Use our custom study list tool, whether you import your results from your digital SAT® Bluebook practice tests, take a digital SAT® practice test**, or enter your ACT® test results from your official practice guide and get custom study suggestions to personalize your learning. Use the same pattern of learning (test, diagnose, review, learn content, repeat) that Brooke and other elite private tutors use, at a fraction of the cost and on your own schedule.
(**Digital Course releases week of December 4th, 2023). 

Hundreds of videos 
Digital access to 40+ original, printable SAT® style math problem sets, sorted by type in pdf for the paper US SAT exam through 12/2023 and online for the digital SAT® course which launches thereafter
Math content review videos for each question type.
Grammar and Content Lessons for all question types in the Writing & Language section (Paper test) and all Reading Question types (digital SAT®  course to launch 12/2023)
Downloadable course notes for select videos.
In Depth Reading Section Strategy Videos.
Results import feature for all 4 available Bluebook Digital SAT® Practice Exams from the College Board so you can auto-customize your study list based on your practice test performance
Access to an original SupertutorTV practice exam, with explanations and study list engine suggestions
Guaranteed access through the next available national exam date in your region, even if it is after your course is set to expire.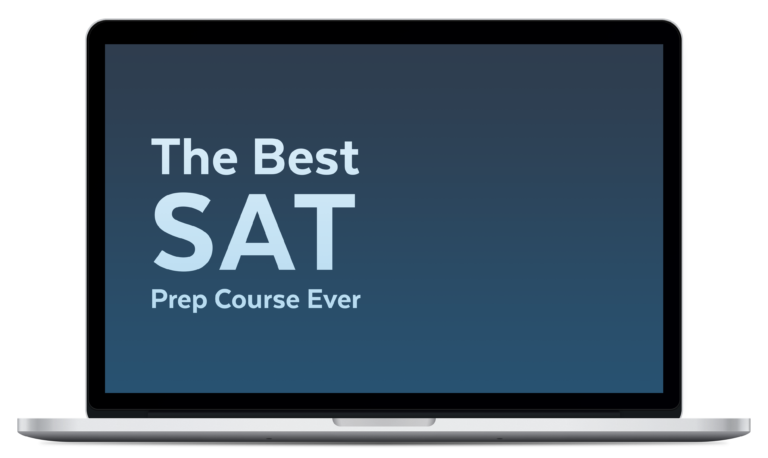 Calculator Programs for the TI-84.
DESMOS Tips for Maximizing your Math Score
Math formula "cheat sheet".
* Ships to USA only; all exams in Prep Guide are also available for free download from the College Board. International students may download Official SAT® Practice exams directly from the College Board. The makers of the SAT® (the College Board) do not endorse and are not affiliated with this course. Digital SAT course offerings may vary in quantity and type from the paper-based test course currently available. No access to digital SAT prep is guaranteed before December 2023. 
See Clips from our SAT Self-paced Course
Check out some of our self-paced course offerings. Experience the learning awesomeness!
SAT Reading - Vocabulary in Context
SAT Writing & Language - Careless Errors
Test Drive our
Self-Paced Course for 5 Days, Risk Free!*
* Some course assets are unavailable until subscription is paid, including most downloads. The book included with the ACT Combo course ships after the trial period ends. Must opt in to receive trial period.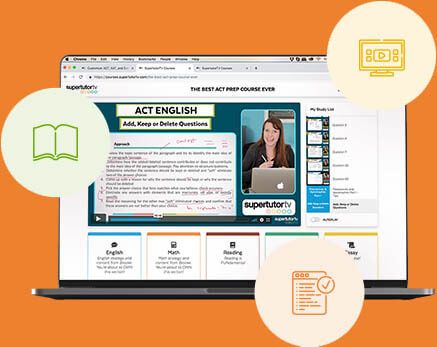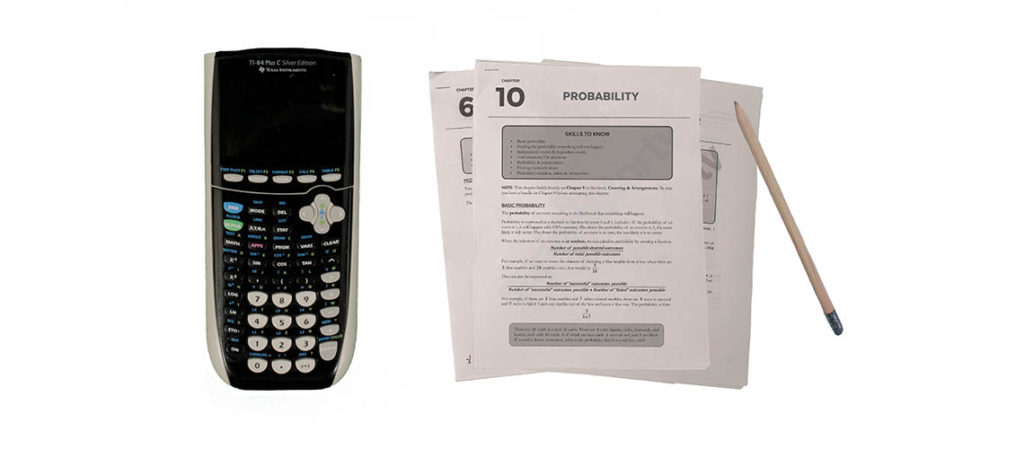 Download material for free
Download a sample of our SAT® practice questions, free!