Get a Score as Awesome as You Are

Our self-paced courses model the same pattern of learning Brooke and other "supertutors" use with their private students. Learning from the best doesn't have to cost thousands of dollars.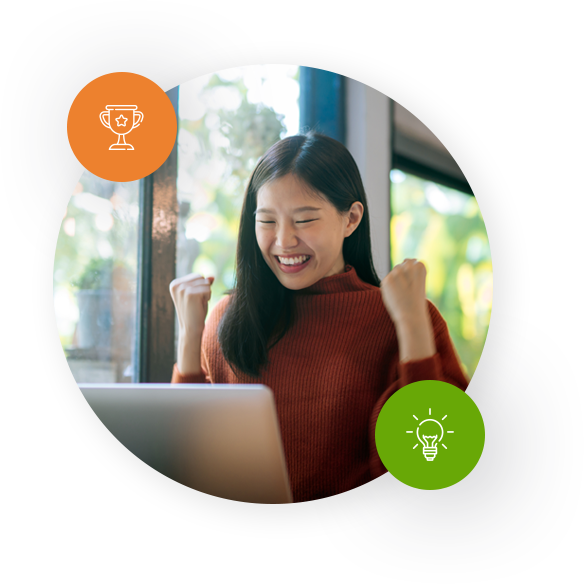 Self-paced Video-based Courses
The Best Digital SAT® Prep Course Ever
100s of video lessons covering all multiple choice sections
100s of On Screen Grammar & Reading Practice Questions
1000+ On Screen Math Practice Questions
An original SupertutorTV Practice Exam, plus three more by early 2024
Algorithm driven study list creation tool
Import Results from 4 Official Bluebook practice tests** and use our custom study list generator to identify specific content you've missed
Cheat sheets, calculator programs, Desmos Tips, and more!
The Best ACT® Prep Course Ever
70+ hours of video-on-demand
100s of video lessons covering all sections
1000+ Math questions from the Best ACT Math Books Ever!
20+ English Practice Drills & Worksheets
Analysis of 7+ practice tests, with algorithm driven custom study list generator tool
Free copy of The Official ACT® Study Guide*
Cheat sheets, lesson notes, pacing guides, and more!
*Physical books ship to US addresses only. International ACT course subscribers will receive online ebook access to the Official ACT Prep Guide. **SAT® subscribers may directly obtain practice exams from the College Board online (currently free). The College Board (makers of the SAT®) and ACT Inc. (makers of the ACT) do not endorse and are not associated with this prep course. ** Digital Course will be released by December 2, 2023 (date of final paper SAT exam). SupertutorTV practice tests 2-4 will be released one at a time as available by March SAT National Test Date.
All Self-Paced Courses Offer
5-day, No Risk
Free Trial*
*Limited access; some material only available to paid subscribers; must opt in to receive free trial upon account creation.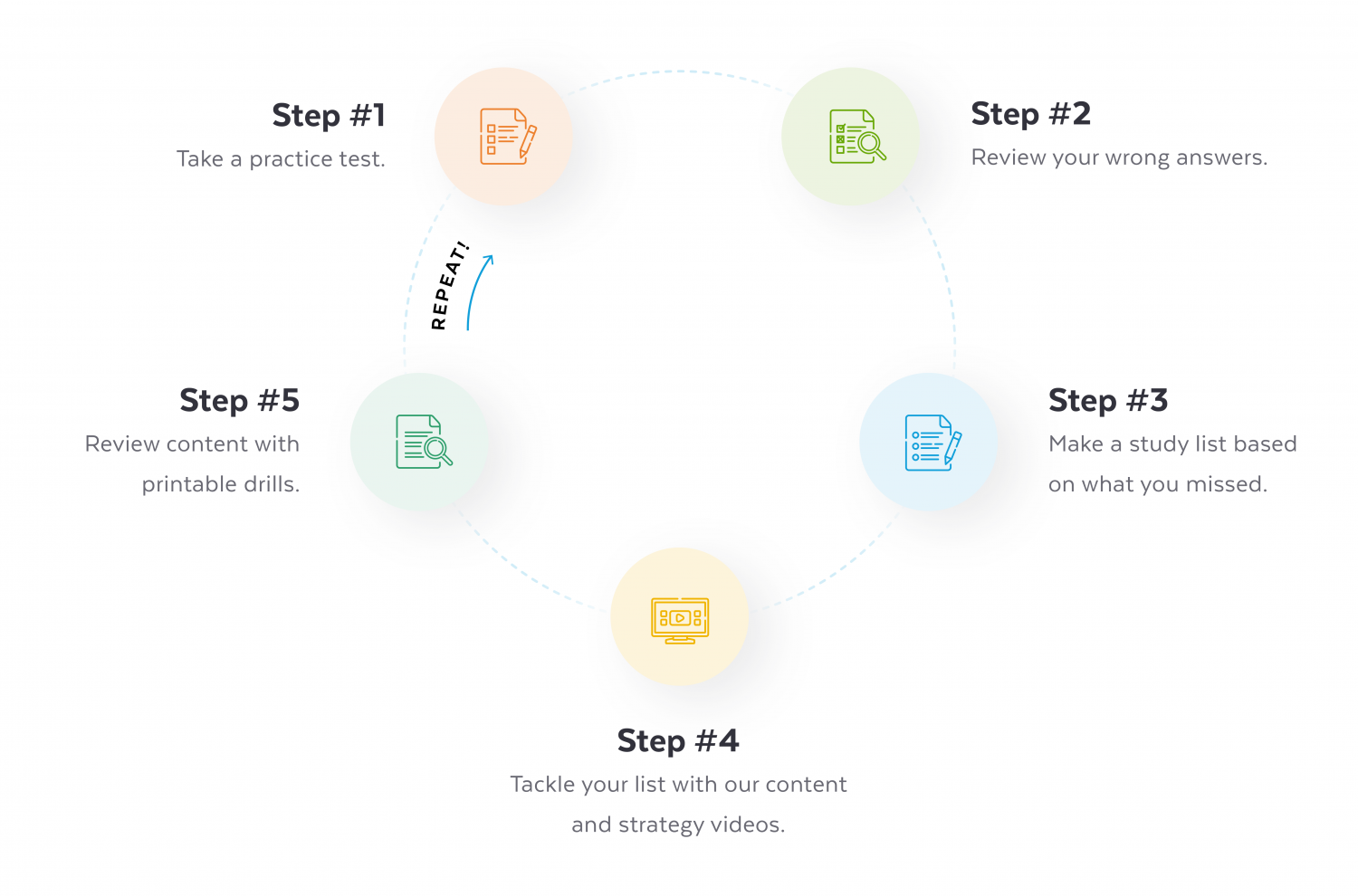 Other prep courses call slideshows with voice overs "videos." Not us. We use HD video, on-screen writing, and professional editing for a better learning experience.
Less boring content means more time studying and better results.
Our 20 million+ YouTube views are proof that our videos inform, inspire, and educate like no other prep company's.
We're the only SAT® and ACT® courses conceived of, founded by, and made by media professionals.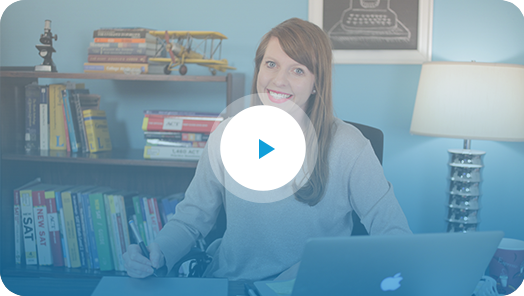 We've done our research to ensure our content optimizes student engagement and retention.
"Videos that intersperse an instructor's talking head with slides are more engaging than slides alone."[1]
Our videos incorporate slides, handwriting, and video footage of a teacher.
"A single close-up camera at a desk—actually led to more engaging videos" when compared to videos shot "lecture style" or in a "production studio."[1]
All our videos are shot at Brooke's desk, the same one she tutors from, making them personal and engaging.
"Free-hand sketching facilitates more engaging dialogue [12] and how the natural motion of human handwriting can be more engaging than static computer-rendered fonts."[1]
Brooke works math examples, grammar problems, and every test explanation by hand with a pen tablet. She annotates, highlights, and underlines any material presented in slide form to keep student attention high.
"Short videos keep students engaged."[1]
We've captured audiences with our YouTube format (<11 minutes) and are in the process of applying our same short and sweet engagement strategy to our course. We've been working hard to shorten individual video lengths across our course and will be launching our redesigned course platform with even more segmented videos by early June 2020.
Higher audio quality promotes trust in the content among listeners. [2]
Our videos contain Professional Quality Sound vs. Laptop mic generated audio that most of our competitors use. That means students take our advice to heart more readily.
"Videos where instructors speak fairly fast and with high enthusiasm are more engaging…(up to 2x…)"[1]
Brooke talks fast. Our YouTube viewers are never shy to point that out (wink). And if she talks too fast (or slow), you can adjust the playback speed on all our videos.
*The use of "conversational" rather than "formal language" during multimedia instruction has been shown to have a large effect on students' learning. [3]
Brooke's conversational style in the course is the same as on YouTube: relatable, down-to-earth, and easy to follow.
1. Guo, Kim and Rubin (MIT) (2014). "An Empirical Study of MOOC Videos."
2. Newman and Schwarz (USC) (2018), "Good Sound, Good Research: How Audio Quality Influences Perceptions of the Research and Researcher."
3. Mayer, Richard. (2008). "Applying the Science of Learning: Evidence-Based Principles for the Design of Multimedia Instruction." The American Psychologist.
Test Drive our Course for 5 Days, Risk Free!*
* Some course assets are unavailable until subscription is paid, including most downloads. The book included with the ACT course ships after the trial period ends. Must opt in upon sign up to receive free trial.