SupertutorTV.com is an online, video-based resource for high school students designed by an elite test prep and college admissions expert and produced by Hollywood industry professionals. We specialize in online tutoring videos with tips, tricks, and lessons that cover college admissions and standardized testing. SupertutorTV's founder and CEO, Brooke Hanson, is a perfect SAT® and ACT® scorer, Stanford graduate with honors, and has been a tutor for over 15 years.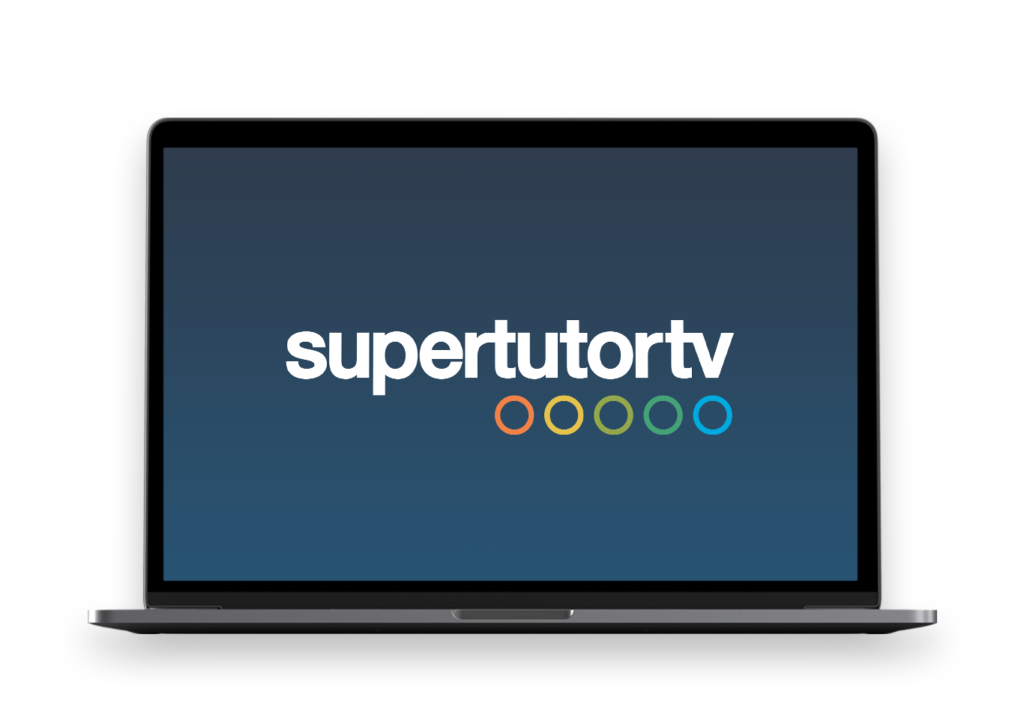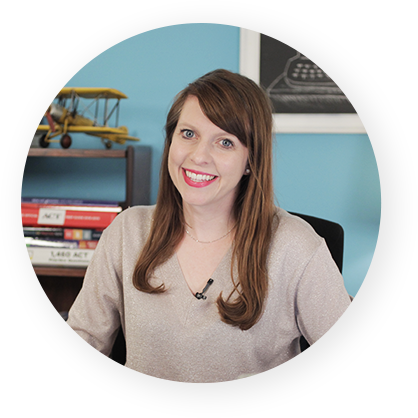 CEO, Founder & Expert Tutor
Brooke has long been a test prep expert. As an adult, she's scored perfectly on the SAT® and the ACT®, coached students to perfect scores on the recent ACT® and SAT® exams, and has been tutoring for over a decade working with classes, small groups, and individual students to increase their opportunity in the college admissions marketplace. She's contracted with over 10 education companies, and has also developed curriculum for three different education firms in everything from test prep to reading comprehension and debate. She also employs her storytelling background as a college admissions essay coach. Her recent essay coaching students have been accepted at universities such as Harvard, Stanford, and Princeton. In addition to her education work, Brooke is also a filmmaker. For two seasons she was a showrunner for a Yahoo! video series with Emmy nominated host Cat Deeley (So You Think You Can Dance), she has co-produced, written and edited a documentary for public television with actress Eliza Dushku (Dollhouse, Bring It On), and also has field produced EPK and digital content for the star-studded fundraising efforts of Stand Up to Cancer. Brooke launched Supertutor Media to combine her talents, bringing education and test prep to high school students in a way that is sharp, informative, and entertaining. She graduated with honors from Stanford University with a BA in American Studies and also holds an MFA in Cinematic Arts Production from the University of Southern California.
Our private tutors have all scored in or coached students to score in the 99th percentile on the SAT® and/or ACT® tests or consulted students admitted to top 10 universities.
Margaret has been coaching students since 2011, helping them boost their ACT scores up to 13 points and gain admission to Stanford, Harvard and Yale. Margaret graduated from Stanford University with a 4.19 GPA.
Margaret
Senior Tutor- SAT / ACT / College Essays
Danny has been teaching and tutoring for over 20 years. He began helping students while he was an undergraduate at Stanford University. Over the years he has guided over two dozen students to perfect SAT/ACT scores and has aided students' efforts toward admission into many of the greatest American universities, including Harvard, Columbia, Princeton, Stanford, MIT, Washington University, Rice, UCLA and Cornell.
Danny
Senior Tutor- College Essays / SAT / ACT
Kyle graduated from Duke University with her BA and then did graduate work at UNC-CH and University of Maryland getting her Masters degree with a 4.0 GPA. She began Duke interviews for prospective students 30 years ago and has been coaching students through the admissions process ever since.
Kyle
Senior Tutor- College Consulting and Essays
Darren began teaching while studying at Northwestern and has two decades of experience tutoring groups and one-on-one students. As a classroom test prep instructor, he has guided more than fifty students to perfect SAT or ACT scores. As an essay coach, he's helped hundreds more gain admission to top schools such as Stanford, Caltech, Harvard, Yale, Princeton, and M.I.T.
Darren
Senior Tutor- College Essays / SAT / ACT
Elizabeth scored a perfect 1600 on her SAT, in the 99th percentile on her GRE, and went on to complete a Ph.D. in Classics. She was the instructor of record for twelve classes during graduate school, teaching Latin, Greek, and classical literature in translation. She has used this experience to help students with language learning and test prep ever since.
Elizabeth
Senior Tutor- SAT / SSAT / GRE
Celeste graduated from the University of California, Berkeley with a BA in Spanish Literature. Subsequently, as Director of International Programs at UCB, she co-developed and managed undergraduate programs with partner universities in Asia. As an essay coach, she has helped students gain entrance to schools such as UC Berkeley, University of Michigan, Harvard, London School of Economics, as well as liberal arts schools such as Providence College and Roanoke College.
Celeste
Senior Tutor- College Consulting and Essays