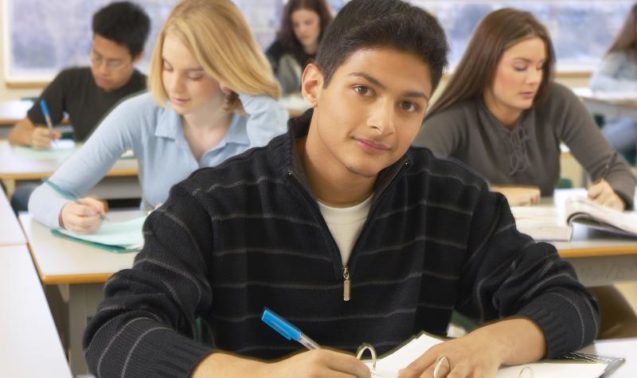 As many of you might know, this year (2018) for the first time the ACT is offering a summer national test date: July 14th! Overwhelmed high school students with hectic school year schedules rejoice! Unless, that is, you're in California or New York.
Due to laws in both states about transparency and testing, which require major standardized testing outfits to release in full the test materials after the test date for a certain percentage of the exams they administer, neither the Golden State nor the Empire State will be hosting the exam this July. If you're looking for the closest ACT Test Centers to New York City not in New York, or to Los Angeles not in California, read on.
For students in California and New York hoping to take the test this July, we've compiled a list of the closest testing centers to major cities in these areas. In many cases you may want to stay overnight, but here are your best bets if you're a Californian or New Yorker looking to take a quick "ACT Vacation" this July (2018).
Remember to register early, as the July test is only given in select locations and centers may fill to capacity.
Closest ACT Test Centers to California Offering July 14, 2018 Test
Las Vegas Area (Closest to Los Angeles and surrounding)
Centennial High School (Las Vegas)
Cheyenne High School (North Las Vegas)
Liberty High School (Henderson)
Phoenix Area (4 hours east of San Diego)
Buckeye High School (50 miles West of Phoenix)
Chandler High School (Chandler, South East of Phoenix)
Grand Canyon University (Phoenix)
Millennium High School (Goodyear, West of Phoenix)
Moon Valley High School (Phoenix)
Reno Area (Closest to Sacramento, Bay Area)
Procter R. Hug High School
Yuma Area (3 hours east of San Diego)
Closest ACT Test Centers to New York Offering July 14, 2018 Test
Edison, NJ (Closest to New York City)
Edison High School (32 miles south of NYC)
Trenton Area, NJ (50+ miles southwest of Brooklyn)
Allentown High School (Allentown, East of Trenton)
Hightstown High School (Hightstown, North East of Trenton)
Bridgewater Area, MA (3 hours east of Albany)
Bridgewater State University
Erie Area (2 hours southwest of Buffalo)
Hartford Area, CT (2 hours east of Poughkeepsie)
Hinesburg Area (2 hours north east of Essex County)
Champlain Valley Union High School
Hudson Area (3 hours east of Albany)
Philadelphia Area, PA (2.5 hours southwest of Brooklyn)
John Hallahan Catholic Girls High School (Philadelphia)
Liberty High School (60 miles North of Philadelphia)
Reading High School (Reading, North West of Philadelphia)
Temple University (Philadelphia)
William Allen High School (Allentown, North of Philadelphia)
Read more here.