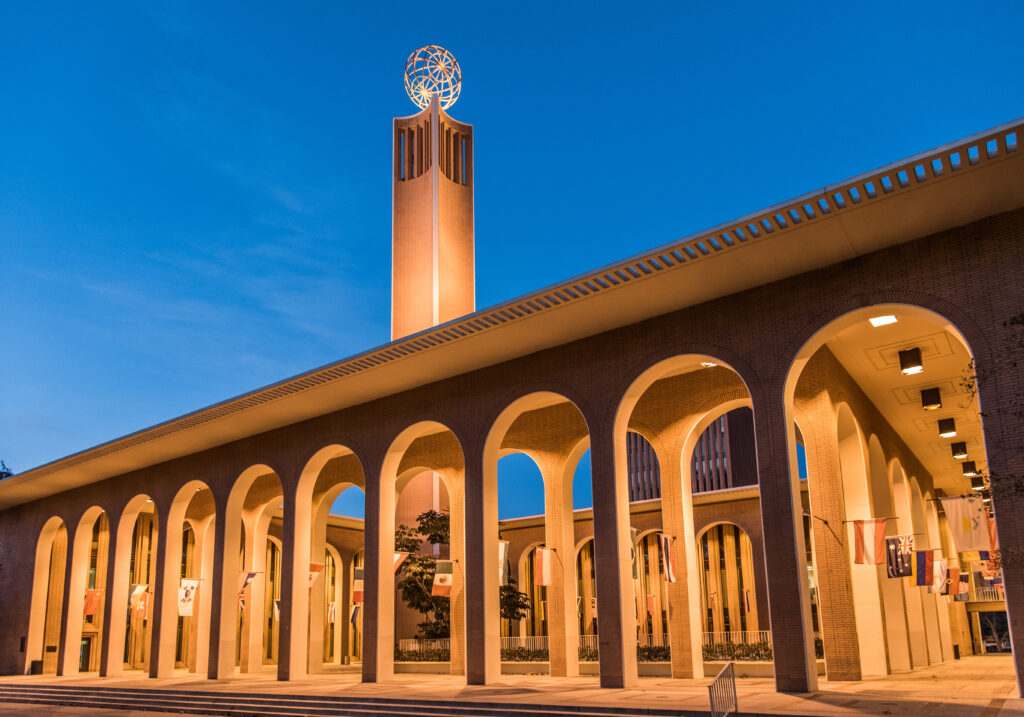 If you're wondering what SAT scores USC students have, we have the data. Located in Los Angeles, California, the University of Southern California is well-known as a difficult school to get into. Ranking at #25 for 2022 Best National Universities compiled by U.S. News, USC is definitely an elite university. In this blog, we'll go over what SAT Score is needed for USC, especially given the university's test optional policy.
University of Southern California SAT Score Statistics
The median SAT Composite score for a freshman enrolled at USC is 1420. The average SAT Math median is 720, while the SAT ERW median is 700. Most students score in the 700s or higher on their sub-scores. Below is a table that breaks down the 25th and 75th Percentile scores for the SATs of students enrolled at USC.
Assessment
25th Percentile
75th Percentile
Average
SAT Composite

1420
1520
1430
SAT Math
670
780
730
SAT Evidence-Based Reading and Writing
650
740
700
Continuing with their previous policy, USC will be test optional for the 2023-2024 application cycle. This means you don't have to submit SAT test results. If you do submit scores, then USC will take them into consideration. In the 2022-2023 cycle; at least 39% of students who enrolled at USC opted not to submit test scores. This percentage is significantly lower than the 53% of students who chose not to report scores at their universities according to the Common Application.
If you decide to submit your SAT scores, we recommend you aim to score in at least the 25th Percentile to be competitive. Scores at or above the 75th percentile may also increase your chances of admission. Of course, USC looks at many different aspects of a candidates application, but you should make sure everything you submit stands out.
SAT Test Prep
Students looking to submit a stellar application to USC may consider using our self-paced course, The Best SAT Prep Course Ever! You can find more information about the course on our website. Work your way toward the SAT score required for USC using our 50+ hours of video explanations and SAT practice test analysis. Our Digital SAT course is launching soon, and if you purchase our paper-based course now, you can upgrade to our digital course at no charge once available!